Pretty Cute and Colorful Patchwork Aprons
Colorful patchwork aprons are a great way to spice up your home by adding tremendous flair for your kitchen.  Equally awesome is the right apron can transcend decor making you the cook feel colorful.  Having said this, I am absolutely in love with patchwork inspired decor whether it be blankets, pillows and especially aprons.  Following my obsession I sat out to design a few colorful patchwork aprons that are not only pretty but also inspire me to cook
Trending Colorful Patchwork Aprons
Here are a few of my colorful patchwork aprons that are getting allot of attention.  Which colorful patchwork apron appeals to you the most? Share with me in the comments below?
Metallic Purple Patchwork Square Tiles Geometric Print ApronBuy Now
Funky Fall Colors Patchwork Quilt Square Decorative Tiles ApronBuy Now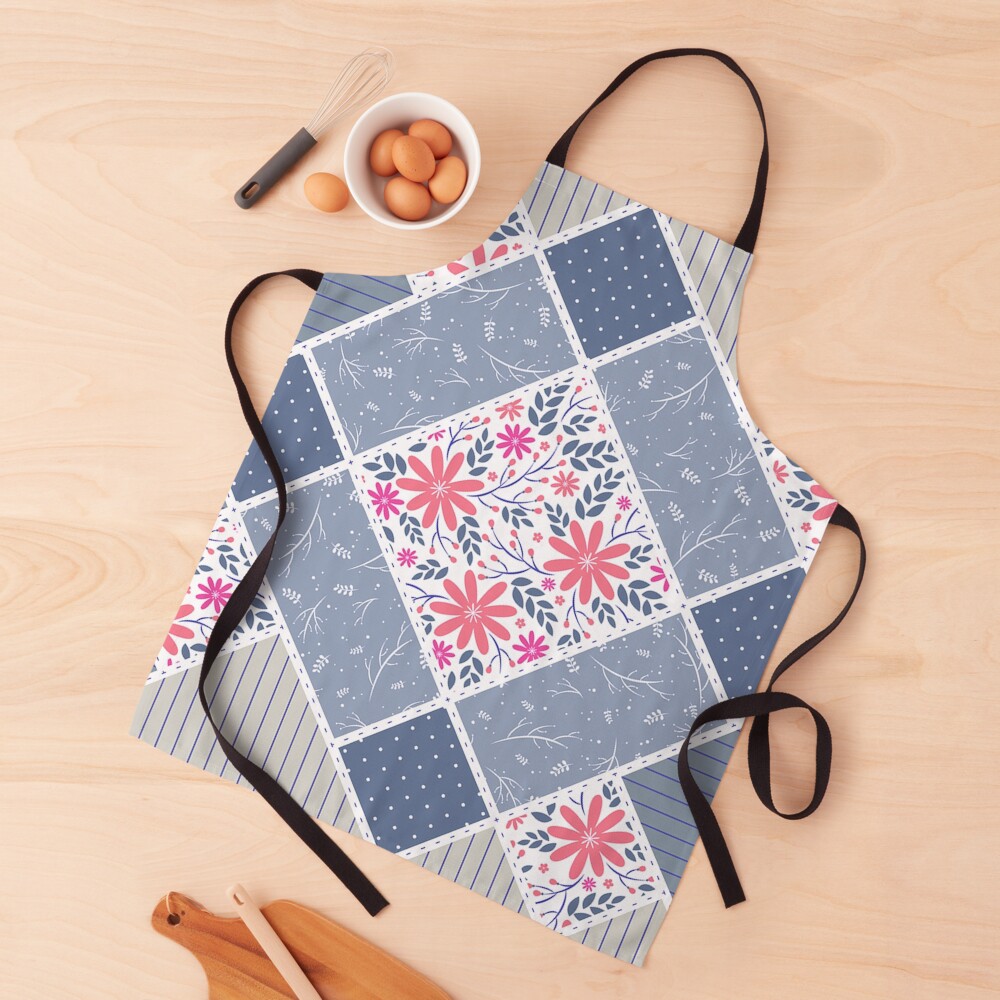 Artistic Blue and White Distressed French Country Chic Print ApronBuy Now
Rose Gold Metallic Patchwork Squares Print ApronBuy Now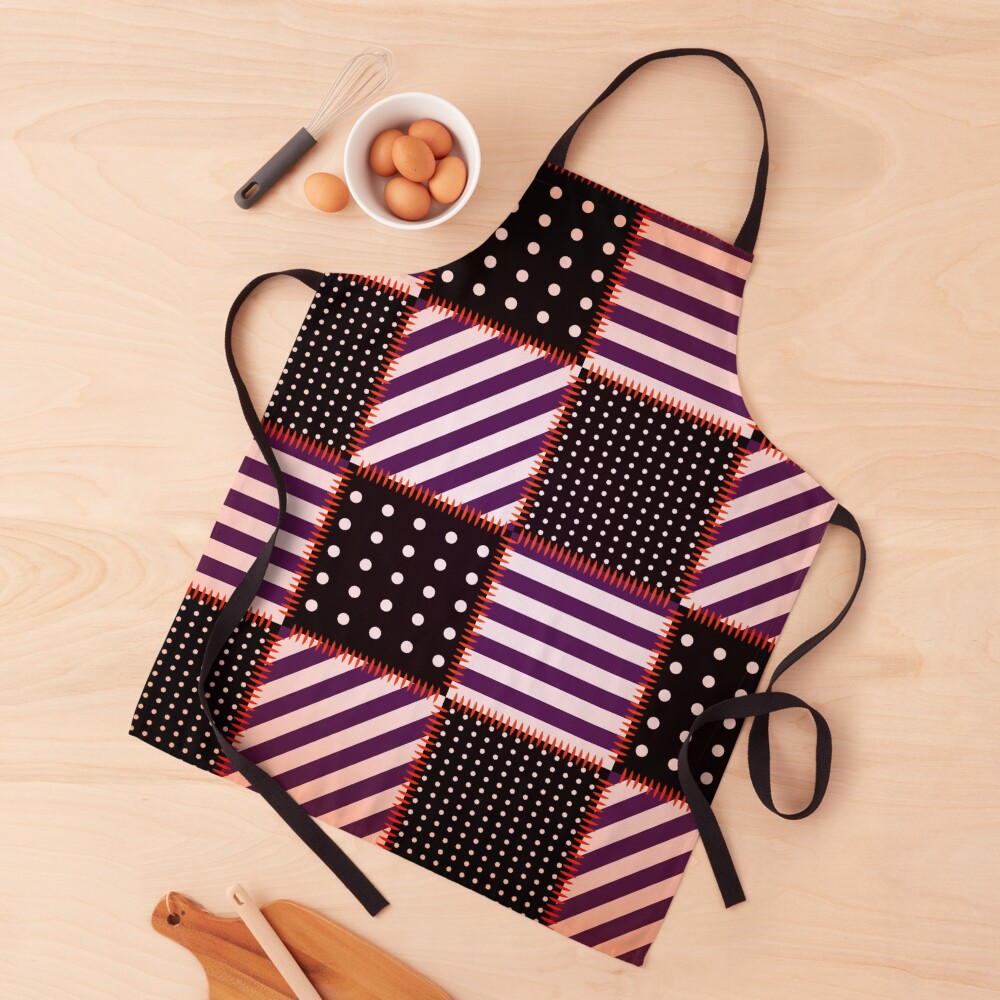 Chic Modern and Eelgant Retro Fashion Decorative Patchwork ApronBuy Now
Orange and Peach Patchwork Color Blocks ApronBuy Now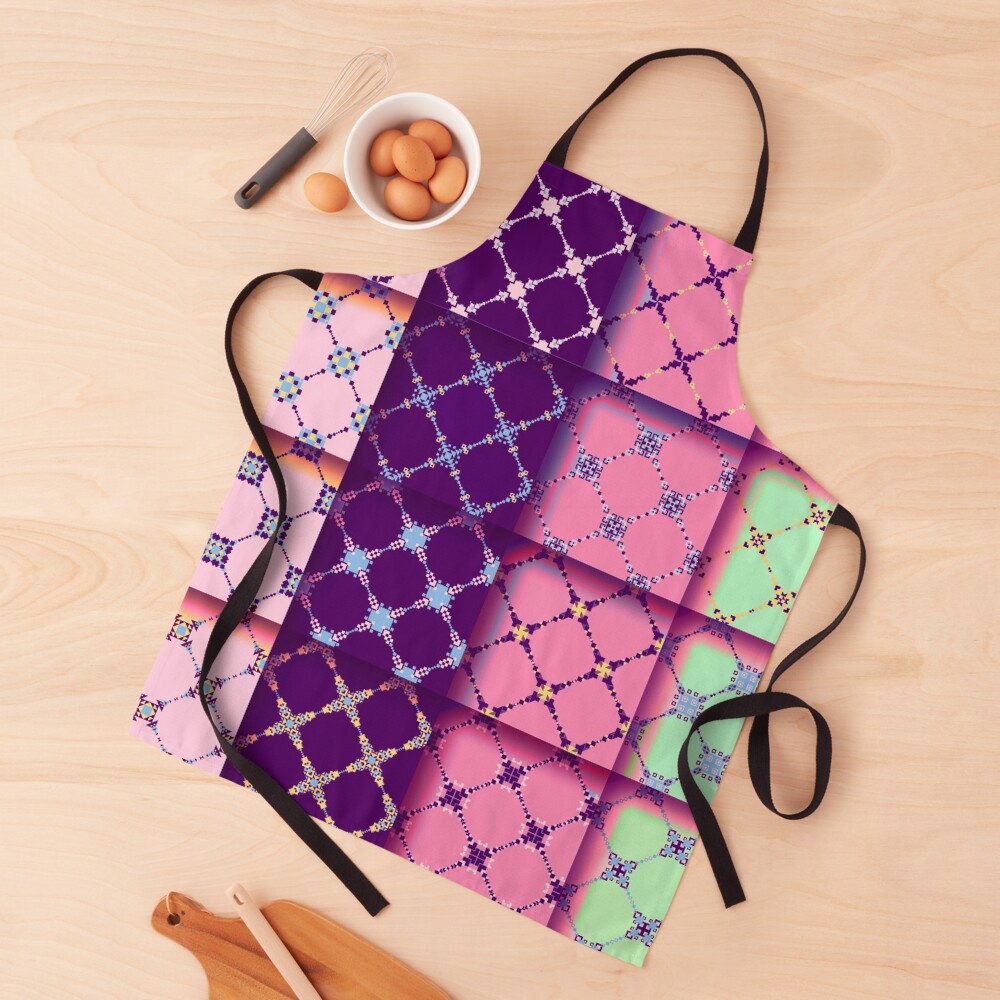 Modern Sophisticated and Colorful Patchwork Fabric ApronBuy Now
Flowers of Summer in Bohemia Patchwork Floral Print ApronBuy Now
Cute Modern and Trendy Country Plaid Checkered Floral Print ApronBuy Now
Decorative Colorful Patchwork Apron
Colorful patchwork aprons are not only good for keeping your clothing clean but aprons like this can also be decorative. Seriously check out these colorful patchwork aprons and imagine how much color you can infuse into your kitchen.
Elegant Funky and Whimsical Patchwork Quilt Flannel Print ApronBuy Now
Unique Patchwork Quilt Country Fabric Print ApronBuy Now
Pretty Girly and Modern Summer to Fall Country Patchwork ApronBuy Now
Trendy yet Cute Patchwork Stripe Polka Dot Quilt Chevron Print. ApronBuy Now
Retro Lime Green Abstract Geometric Color Block Pattern ApronBuy Now
Modern Light Pink Patchwork Geometric Flowers ApronBuy Now
Purple Pink and Blue Patchwork, Squares ApronBuy Now
Maroon and Pink Patchwork Stripes ApronBuy Now
Vivid Psychedelic Floral Print Paisley Patchwork ApronBuy Now
Funky Unique and Girly Pink Camo Feminine Print ApronBuy Now
Contemporary South Western Tribal Decorative Print ApronBuy Now
Green, Purple and Pink Zen Garden ApronBuy Now
Pamela's Favorite Colorful Patchwork Aprons
Here are a few of my personal favorite colorful patchwork aprons.  I especially love the more girly patchwork aprons.
Fun Happy and Energetic Colorful Patchwork Stripe Pattern ApronBuy Now
Sweet Cute and Playful Girly Hearts Patchwork Quilt Square ApronBuy Now
Colorful Funky and Modern Bohemian Patchwork Stripe ApronBuy Now
Trendy Unique and Cute Abstract Geometric Woven Color Block ApronBuy Now
Funky Eclectic Bright Green Patchwork Bohemian ApronBuy Now
Funky yet Eclectic Geometric Abstract Patchwork ApronBuy Now
I hope you have enjoyed some of my newly created colorful patchwork aprons. If you like anything here or want something custom feel free to contact me.
Other Art you may Enjoy